In a great outpouring of respect, the world came to Washington in December to say goodbye to one of the last century's great champions of liberal internationalism, President George H. W. Bush. The touching remembrance of a life spent connecting nations reminded us all about the value of international cooperation. However, we have to be honest with ourselves that democracy around the world is increasingly under stress.  President Bush's funeral took on the flavor of a valiant appeal to world leaders to once again reject the forces of nationalism and authoritarianism that ignited the world twice during the last century. Despite this, the struggles that tested President Bush so many times during his career have reemerged. Therefore, we are dubbing 2018 the "Year of the Nationalist," a moniker we hoped never to attribute to any year since the Great War buried nationalism in the misery of Flanders Fields.
A Shaky Future
Europe is at the epicenter of massive challenges to the liberalized democracies that have kept the peace since the conclusion of World War II. Lingering effects of the 2008 global recession combined with refugee crises from Syria and Libya have invigorated the demons of the globalized economy. These stressors left many feeling abandoned, and their frustration fueled a rise in nationalism. Anti-immigrant parties won large sections of governments throughout Europe. The anti-immigrant party of Sweden is now the country's third largest political party. Hungary's Prime Minister, Viktor Orbán, showed such undemocratic tendencies, it prompted the typically diplomatic European Union to condemn his authoritarian leadership style. The Freedom Party in Austria, part of the governing coalition, has past ties to the Nazi Party; and Poland, currently governed by the nationalistic Law and Justice Party, is no stranger to recurring far-right demonstrations.
Meanwhile, France is experiencing nation-wide demonstrations against liberal reform initiatives, and the United Kingdom (UK) is struggling to come to terms with the aftermath of the 2016 Brexit vote. In Death of Brexit: Return from the Right, Adam Pharaoh asserted the Remain faction had initially underestimated the strong forward momentum of the British economy following the Brexit referendum but was belatedly proven right. He concluded correctly (in January) that Brexit-related economic pressure could lead ordinary Britons to call for another referendum. Indeed they did, but as the political turmoil accelerates with the approaching endgame, a second referendum is politically unlikely, leaving a worst-case "No Deal Brexit" as the only probable result.
At the exact moment the UK is withdrawing from the European Union (EU), nationalist impulses in the Trump Administration are casting doubt on America's commitment to NATO. Cracks in Alliance unity have real consequences and may be the reason for recent tests of resolve by Russia, which seems on the verge of a massive escalation in Ukraine following a crisis at sea resulted in the capture of three Ukrainian ships by Russia. Meanwhile, China's Belt and Road Initiative is expanding Beijing's influence into an uncertain EU by pushing increased reliance on Chinese investments in Eastern Europe. This convergence is causing real fear throughout the European community and reviving an old idea about the utility of a European army. In A Tale of Two Armies: Defending NATO, Steve Nolan argued that a European Army is at odds with the EU's purpose and would, regrettably, dilute critical support for NATO itself. Worse, it would further strain relations with the US and ultimately be a liability to the security of Europe rather than its guarantor.
Authoritarianism Reigns
Europe is not the only region experiencing resurgent nationalism. Latin America has its own brand of authoritarianism fueled by rampant organized crime and corruption. In Tearing Down the Walls, Ligia Lee described the crisis associated with transnational gangs in Central America and analyzed a corrective measure that depends on international outreach rather than seclusion behind walls.
Looking further south, John Boswell discussed tensions in Peru over last year's pardon of its former president, Alberto Fujimori, in Pardon Me: Peru's Fujimori Problem. The controversial leader was serving a 25-year prison sentence for corruption and human rights abuses when his pardon resulted in nationwide protests and a condemnation from the UN Human Rights Council. That drama and the political turmoil surrounding it has since brought down President Kuczynski and landed Fujimori's daughter Keiko – herself a powerful presidential candidate – in jail on a "preventative sentence".
Though Peru seems at the front end of an excruciating period of political soul-searching, nothing compares to the immense man-made disaster playing out in Venezuela. The failure of authoritarian nationalism in the Bolivarian Republic is the genesis of an exploding humanitarian catastrophe. In Maduro Drones On, Lino Miani argued that President Maduro's repressive tactics to maintain power have degraded security in what was once South America's richest state. The attempted assassination of Maduro by aerial drones marked the first notable proliferation of the technology outside of the Middle East and should serve as a wake-up call for security practitioners everywhere.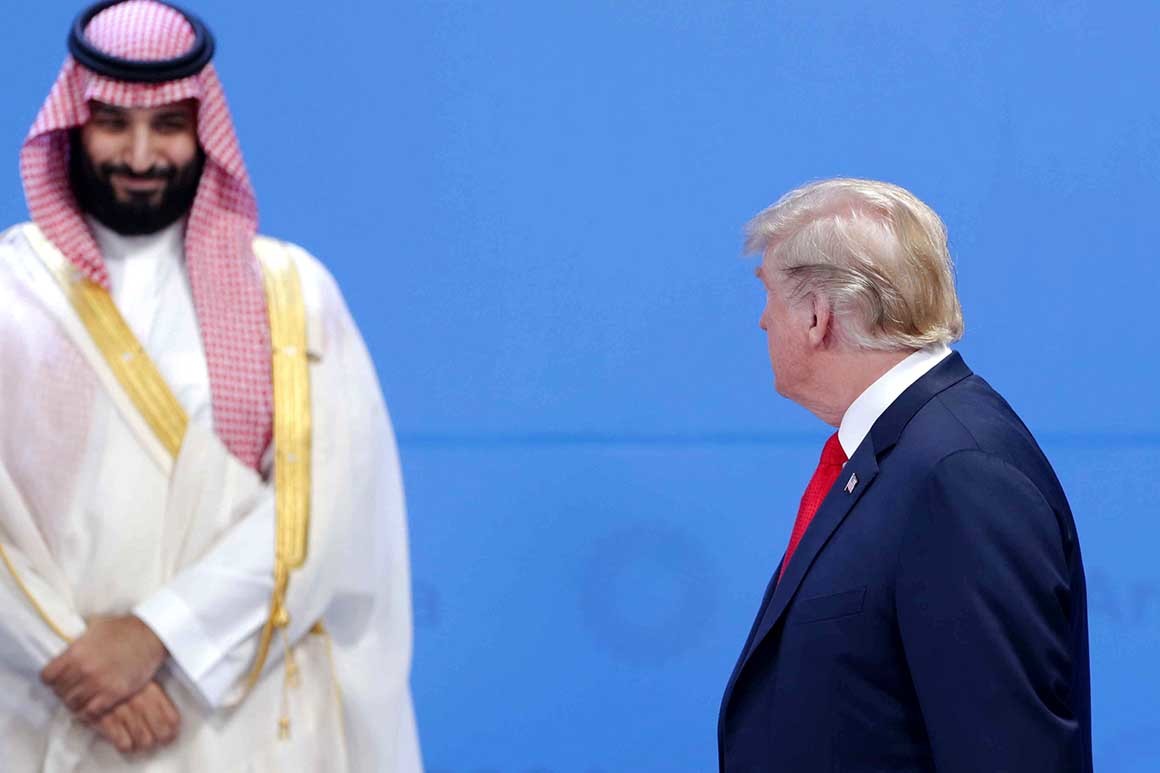 The Status Quo Remains
While democracy continues to struggle in Europe and Latin America, the Saudi-Iranian rivalry is inspiring the worst impulses of authoritarian nationalists from Ankara to Aden. In Master of Puppets: Pulling the Strings in Turkey, Nuno Felix called into question the stability of President Erdogan's power as his pursuit of the now exiled Fethullah Gülen continues for its fifth year. This history describes the context behind Erdogan's authoritarian tactics to amass power and sheds light on his more recent attempts to exploit the murder of Jamal Khashoggi to drive a wedge between regional rival Saudi Arabia and the United States.
In The Huydaydah Trap, Lino Miani outlined the precarious position of the United States in balancing regional conflicts. With strategic resolution of the war in Yemen focused on a single port city on its Red Sea coast, the sum total of centuries of geopolitical rivalry is concentrated on the previously unknown port of Hudaydah. Though most experts agree that battle there will trigger unimaginable suffering by famine and disease, America's humane and decent call for a ceasefire could revitalize a beleaguered Houthi resistance and prolong the misery of millions.
Best Wishes
Our analysis throughout 2018 highlights the issues that result from a global shift away from international cooperation. We hope President Bush's funeral will serve as a bulwark against authoritarian nationalism and not as a memorial to international cooperation itself. Though we will never be able to predict the future, one thing we can all agree on is that a well-informed public is a good thing. Our hope is to provide you with the best context to issues facing our world. Follow us throughout 2019 to receive more insightful articles as we make sense of a rapidly changing geopolitical landscape. For now, we at the Affiliate Network would like to wish you a very happy holiday season and a great beginning to the new year.
---
The views expressed in this article are those of the author and do not reflect the views of any government or private institution.
Major John "Crush" Gerlach is the Blogmaster and editor for the Affiliate Network. He is a US Air Force Officer and C-17A Weapons Instructor Pilot with deployments in support of operations in Afghanistan and Iraq. He is currently serving in Lyon, France.