As NATO's mission in Afghanistan completes its transition from the International Security Assistance Force (ISAF) to the non-combatant Resolute Support Mission (RSM), the question on the minds of senior Allied leaders is how to maintain Alliance cohesion without the massive political-military gravity of the war to keep the Nations engaged with one another. Cohesion may seem like an odd thing to worry about after 70 years of Allied success but what is not apparent to many is that for the last 14 years, the war in Afghanistan has given NATO tremendous energy and unity of purpose. Now, even with events in the Ukraine giving the Alliance renewed vigor, NATO finds itself adrift, searching for a purpose that all 28 member states can agree on even as Europe is beset on all sides by complex and serious challenges to its security.
The Ukraine crisis aside, NATO's answer to this dangerous environment is to look outside its borders. With compound threats from transnational terrorism, illicit drugs, human trafficking, and seemingly endless instability on Europe's southern flank, it is very easy to see why this strategy makes sense. While the Alliance has a growing number of legal vehicles at its disposal for reaching out, it was adoption of the Berlin Partnership Policy in 2011 –specifically the creation of the Individual Partnership Cooperation Plan (IPCP)– that truly opened doors to military cooperation beyond Europe and North America. Since that time, Japan, South Korea, Iraq, New Zealand, Sweden, Mongolia, and Australia have finalized IPCPs with NATO.
Measuring Asian Engagement
While all the military diplomacy sounds very promising, in real terms it has not yet amounted to much. The Nations all agree that military cooperation with non-NATO partners is important but other than to support RSM or Operation Ocean Shield, an ongoing operation in the Gulf of Aden, NATO forces have not ventured beyond Europe since the 2011 Foreign Ministers meeting that led to the Berlin Policy. While it would be a good first step to have Asian forces participating in NATO exercises, military cooperation will need to occur on partner nation territory to meet the goals of the Allied strategy. This is no small matter. Funding, organizing, supplying, and controlling multinational exercises is a complex and expensive endeavor; even with 70 years of procedure to guide the planning. IPCPs lack the administrative backbone necessary to run a large-scale NATO exercise outside its borders and a notable exercise failure could make such cooperation very unpopular very quickly. In this sensitive space at the intersection of politics, military action, diplomacy, and fiscal restraint, the utility of one tool rises above all the others: Special Operations Forces or SOF.
Reliable, rapidly deployable, relatively inexpensive, and capable of secrecy and discretion, SOF has long been a favorite tool of nations for building new relationships of this type. In Asia in particular, Special Operations Forces have broader utility than naval or air units for the simple reason that while not all potential Asian partners have viable navies or air forces, most have credible SOF. Paradoxically, when it comes to Special Operations, limitations on engagement lay with NATO partners which rarely share their SOF capabilities with the Alliance. Even those member states that maintain robust relationships with Asian SOF units (the United States and the United Kingdom, and to a lesser degree, France, Germany, the Netherlands, and Portugal), rarely commit their special forces to NATO missions. But as Asia grows in economic, social, and political importance, there are many reasons why Allied nations may be more likely to share their SOF in the future.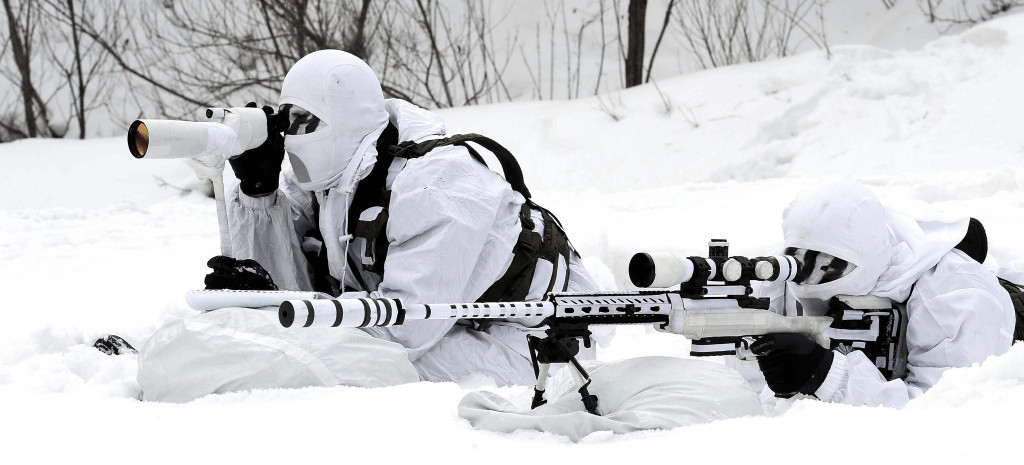 Asia is a Big Deal
The rough numbers behind Asia's rise are no mystery to readers of The Affiliate Network: 60% of the planet's population is Asian, their defense budgets comprise 25% of the world's total, and their economies represent 30% of global gross domestic product; but relationships between NATO SOF units and their Asian counterparts are underdeveloped. It is therefore important to remember some things about SOF in Asia: with the exception of Thailand, Asian security services from India to Indonesia to North Korea trace their roots directly to the Japanese Imperial Army or to Allied efforts to counter it. During the Second World War, Japanese graduates of the intelligence school at Nakano mobilized the political and military leadership of occupied areas to maximize contributions to the greater Japanese economy.[1] This fact ties modern Asian security services to politics in ways that have been remarkably consistent over the last 70 years. Secondly, though Asian governments generally maintain active relationships with their former colonial sponsors, these relationships are not proprietary, nor have they been constant. The result is that with few exceptions, European SOF have very little experience in what is rapidly becoming the world's most important geopolitical arena. Today, as NATO and its member states wake up to the opportunities and risks inherent in South and East Asia, this lack of experience collides squarely with a desire to build relationships there and to operationalize the Berlin Partnership Policy in a way that can provide a springboard to larger and more regular interactions.
Addressing this capability gap begins at home. European SOF seeking to operate in Asia will find themselves in a bewildering cultural and linguistic landscape where modern politics intersects 5000 years of history and religion in confounding ways. While vital cultural awareness is next to impossible to build in a classroom, language capabilities can and should be developed this way despite the time and money required to maximize these skills. Secondly, many Asian (especially Southeast Asian) top-tier SOF capabilities reside in national police forces whereas European SOF units are overwhelmingly military. This presents an obstacle for many European nations that maintain strict legal prohibitions on military relations with police forces. NATO nations interested in undertaking Alliance SOF missions in the region must take steps to eliminate these regulatory barriers before they cause a problem. Thirdly, European SOF forces lack strategic mobility. While military transport aircraft are available, even large powers France and Germany struggle with lift capacity. European SOF will need to develop a familiarity with the nuances of projecting power via global shipping, something that is often particularly tricky in situations involving weapons, narcotic medicines, and sensitive technologies. Lastly, European SOF will need to sort through a host of details required for success in Asia; from having contracting support and flexible funding for logistics, to having 220-volt power tools on hand, to coming to terms with murky associations between some Asian SOF units and national political parties, human rights issues, and wide variations in quality of their counterparts.
Engaging militarily in Asia will in some ways be a difficult undertaking for NATO, especially in light of growing threats close to the continent, but armed with the right knowledge and preparation, SOF will be a key tool in expanding partnerships in fulfillment of NATO's Strategic Concept.  Whether this provides the cohesion Allied leaders seek remains to be seen.
---
[1] The founders of many post-war SE Asian governments and militaries were trained by the Japanese and later switched sides. Examples are Ne Win and Aung San (Burma), Subas Chandra Bose (India), Sukarno and Zulkifli Lubis (Indonesia), Bảo Đại (Vietnam), and others.
Lino Miani is a retired US Army Special Forces officer, author of The Sulu Arms Market, and CEO of Navisio Global LLC.